I can't believe it... 2012 is around the corner! Where has the time gone?!
Here's to another amazing year! I wish you all the very best. I look forward to meeting new friends and reading more blogs!
And of course, I would like to thank all of my bloggy friends for their support this year. It's hard to find good friends... but when you find them -- hang on tight. Good people are hard to find. I am very fortunate to have stumbled upon these lovely ladies. Happy New Year to you all!
Thank you to:
Veronica at:
Steph at:
Susan at: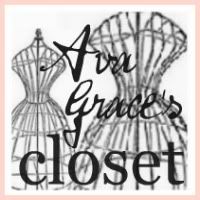 Courtney and Betina at:
Michelle at:
Katherine at:
Kelly at Billhime, Party of Four:
Lisa at:
Kelly at:
Aurie at: